I Need a Vacation… but not "best Tulum Vacation Packages 2023" Ads
"I need a freaking vacation, gosh golly darnit."
Those were the words (slightly censored) that burst from my mouth after my last call of the day this past Friday, and they encompassed everything I've been feeling and more for years, now- especially since I'm not currently at the point where I can set my own hours and decide my own work.
(And you know how regular life just seems to drag while you're working on building your own side business? Because you'd much rather be working on your business than enduring your dreary day job? Yeah, that's where I'm at right now.)
And, wouldn't you know it, Alexa/Google/the Tech Gurus heard my exclamation (probably through my PC microphone… *crosses self and mutters a prayer against evil*) and the next thing I know, I have ads popping up left and right about popular vacation spots all around the world.
"Best-Priced Tulum Vacation Package 2023"
"Come Visit London"
"Vacation Rentals in Tokyo"
"Escape to Hawai'i"
"Bonne journée from Paris!"
"Come Eat Pizza with Us in Tuscany!"
…and more, and more, and more.
Why a Mexico Vacation?
So, you may not know this, but my college degree is in foreign languages- specifically, Spanish, French, and Italian- but due to time constraints while I was working through my degree, I never had the chance to study abroad, and after graduation, I was working so hard to pay off my student loans that I just never got around to going somewhere that I could speak Spanish and become fluent in it.
(Hence why I'm not as marketable as I wish I were.)
Now, I've decided that I'm done wasting my time, and it's time to become fluent in Spanish at last.
And Mexico is about 1/3 the cost of living that you would have in Spain, and I hear it's a more stable country and economy than someplace like Colombia, where the currency declines wildly at any given regime change.
Mexico it is, then.
First things first. I'm going to define my goals. Do I just want to go down and day-drink all the time? Probably not, though there will certainly be days where I'm tempted to do that. Do I want to be surrounded by American tourists? No, because I want to improve my Spanish skills. Do I want to stay at an expensive hotel or resort? Can't afford expensive.
So, goals:
Become fluent in Spanish
Eat healthier
Swim and exercise more
Learn to surf
Snorkel
Learn to dive
Work remotely so I can afford to stay longer
Therefore, I must:
Research which Mexican states are safest
Find affordable airfare to get down there
Find long-term private lodging that doesn't cost a fortune

Preferably near a beach, cenote, or pool so I can exercise
Preferably near city center so I can be near a market or store
Must not be in a tourist-heavy area
Must have cooking amenity
Must have high-speed wi-fi
Preferably near cafés that offer free wifi so I can save money on international calls

Investigate visa requirements
Make sure I can legally drive in Mexico in case I need to rent a car
Figure out what to pack
Make sure I can take my work with me

If not, find another job that is more internationally portable
Not so hard, right? Right.
(Ha! So I thought.)
Cue hours and hours of intensive research.
So, this is what I found after researching various areas around Mexico.
Affiliate Disclaimer: If you purchase items using the links in this article, I receive a small commission at no extra cost to you. You get a great product, and this helps run my site and keeps me in business! Win-win for both of us!
Why Stay in Tulum?
When you've seen so many ads that it gets to the point when you can practically write one of those websites that sell packages for villas and all-inclusive resorts and other attractions, you know you've been looking at one too many websites that all promise to find the best deal on whatever Tulum hotel or Tulum beach or Things to Do in Tulum is most popular.
Same thing for Cancún, Puerto Vallarta, Mexico City, and any place else where there's a heavy tourism presence.
Ugh. (Head, meet desk. *clunk*)
If you're anything like me and you'd rather go someplace to experience the culture, the place, and the people without the filter of an all-inclusive something-or-other getting in the way, there's nothing more annoying than seeing nothing but ads for super-expensive stuff that would only diminish the experience.
But I still wanted to go. Right? Right.
Because "I need a freaking vacation, gosh golly darnit."
(Slightly censored.)
(And also, one of my favorite video games ever is centered around the Caribbean and every time I play it I just want to go swimming in the ocean.)
But seriously, I thought, Tulum sounds like paradise.
Especially since, living in Montana as I do, I've been snow-bound since before Thanksgiving, and the temperatures haven't gotten above 45 degrees Fahrenheit in months.
I need, I thought, some sun, sand, surf… and Spanish.
But if I want to become fluent in Spanish, I'll have to stay there between 2 and 3 months, and because I need my money to last that long, I can't be paying through the nose at a resort.
Still… Cenotes, spas, Akumal Bay, the Riviera Maya, the Tulum Mayan Ruins, and a beachfront with sexy guys in swim trunks…?
Sign me up!
Now, if you're as determined as I am, you and I just have to figure out how to make it work.
Here's what I found out while I was researching how to take a vacation to Tulum.
Safety First: Safety in Mexico
The Yucatán Peninsula- and more specifically, the Quintana Roo state- is widely considered to be the safest state in Mexico, even more than Oaxaca (where you can find Puerto Escondido), Jalisco (home of Puerto Vallarta and Guadalajara), and Mexico State (where Mexico City is located).
What I've heard is that, in terms of overall crime, violent crime and murders in Quintana Roo and the Mayan Riviera are very rare, and most of what you have to worry about are scams, police corruption, pickpocketing, and other petty theft. (And even that may vary, depending on your source.)
(This just solidified my decision to go to Tulum instead of, say, Puerto Escondido- at least until I'm more familiar with Mexico than I currently am.)
Flying the Coop and Tulum Flights: Finding the Top Flight Deals
How you travel is going to have a huge impact on how much you have to spend at your destination. If you fly Business or First Class, that airfare is going to really eat into your funds, but if you don't mind flying Economy and a little hassle, then you can find excellent deals on Tulum flights that will leave you with more dough in your pockets for when you reach the beach.
Disclaimer: Please keep in mind that prices will vary depending on season, day, your starting location, and whether you're doing a round-trip flight, multi-city flight, or a one-way flight.
And a Note: For the purposes of my trip, I only searched for one-way flights because I know I'm going to be in Tulum for a while and can get a better deal if I book the tickets separately.
The best sites I've found for finding great prices on airfare are: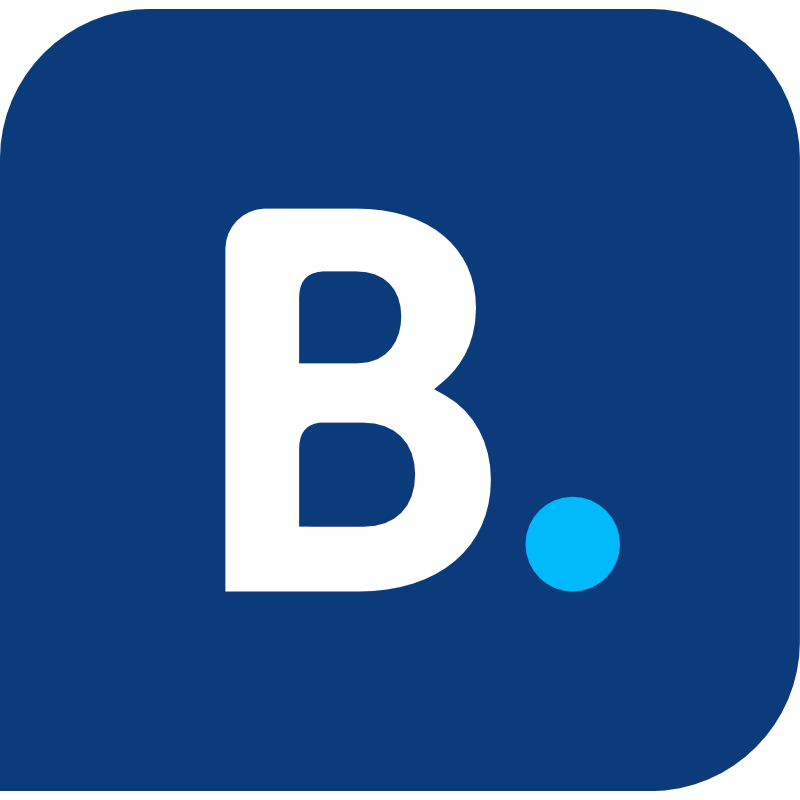 Booking.com
STL to CUN in Early April 2023:
Cheapest Flight: $125.19 USD
Fastest Flight: $213.98 USD
Carry-On Included: $213.98 USD
Booking.com has some great deals to be found on flights, but it's still more expensive than other sites. They also make it easy to tell whether a carry-on is included in your fare. I found a ticket from St. Louis (STL) to Cancún (CUN) in early April 2023 for as low as $125.19 if I wanted to take 15 hours to make a 3-hour flight; the fastest flight was 5 and a half hours and cost $213.98 at the time of this writing; and the cheapest I could find with the carry-on bag option was $213.98.
Kayak.com
STL to CUN in Early April 2023:
Cheapest Flight: $122 USD
Fastest Flight: $191 USD
Carry-On Included: $210 USD
Kayak.com is reliable in finding decent vacation deals, but not the most inexpensive. They make it quick and easy to tell whether a carry-on is included in ticket price or not, which is nice. A one-way ticket from STL to CUN in early April 2023 could go as low as $122; $191 for the quickest flight at 3 and a half hours; and $210 if I don't want to pay extra for carry-on luggage.
clearly-marked eco-friendly options
Skyscanner.com
STL to CUN in Early April 2023:
Cheapest Flight: $123 USD
Fastest Flight: $174 USD
Carry-On Included: $212 USD
Skyscanner.com is a site similar to Kayak and Booking.com that searches airfares around the world so that you can find the best airfare to suit your needs, budget, and timeline. It also tells you which flights are the most eco-friendly, but it does not tell you straight out whether your selected flight has carry-on luggage included. I was able to find a similar ticket from STL to CUN for early April 2023 for as low as $123 USD; $174 if I wanted the fastest flight available at 3 and a half hours; and $212 with carry-on luggage included.
Once I have my dates finalized, I'll be booking my flight through one of these three sites, for sure.
Be Accommodating: Finding Lodging that Isn't a Resort, Vacation Rental, or Hotel
Accommodation is going to be one of the biggest expenses you have once you get to Tulum, so it's important to know what your budget is so you can find lodgings that meet your needs.
I did a search on Re/Max's website (It's in Spanish, so either know the language or use Google Translate) for local apartments and was able to find some for between $6,000 MXN – $10,500 MXN per month, which works out to about $350 USD – $515 USD at the time of writing. While the realtor didn't reply to my inquiries into these apartments, it gave me a good idea of what costs are (or can be) like on the local market.
You could probably find even more options if you search locally once you're down there.
Other, more short-term options may include house-sitting, volunteering, WOOFING, couchsurfing, or hostels, but since I'm looking to rent in Tulum, I did not really investigate these options.
Getting Around Tulum: Planes, Bikes, and Automobiles
Tulum is honestly a pretty small town, so if you're staying long-term and planning on working locally (or from home), you can probably walk most places, especially if you stay in the Tulum city center where you can find pretty much everything you need within a reasonable distance.
(Just don't walk in isolated areas or alone at night, but that's common sense for any city, right?)
If you're wanting to go somewhere that isn't in walking distance, however, you have the option of renting cars, scooters, or bicycles, or you can even take a taxi. If you're going to take a taxi, make sure it's from a reputable company. The local hostels and other hotels should know which companies are reputable, and you can even get your cabbie's number to call if you want a ride in the future!
And if you're going to stay long-term, it may be worth it to purchase a cheap car or scooter of your own.
From what I hear, though, just make sure you don't go driving at night, or you may get pulled over and "fined" by the local police. (Remember what I said about police corruption? Yeah, this is related to that.)
Find the Best Deals in Tulum: Live Like a Local
When you travel to Tulum, unless you're planning a large vacation, you'll want to live like a local. This means observing, and talking to, the locals.
If you don't know much Spanish, it may be worth it just to spend your vacation at one of the various hotels and resorts around the area where you don't have to speak the language, but for my visit to Tulum I'm planning on talking to everyone I can.
To have a long-term cheap vacation, you can save money on lodging by renting a local apartment (or using the sharing economy to secure free lodging), grocery shopping in the local supermarkets and farmer's markets, and by eating at the restaurants and food stalls where the locals eat.
When it comes to food, buying groceries and cooking for yourself is going to be the most economical option, but even a quick Google search shows that downtown Tulum also has plenty of restaurants, coffee shops, and bars to suit most tastes, and even at mid-range eateries, prices will still be much less than they would be in the United States.
If you're not a good cook, you can eat out, or you may be able to find a local, inexpensive cooking class to learn how to cook Mexican food. (This sounds like fun- I think I'll add it to my list of things to do on my Tulum trip!)
Places to See in the Riviera Maya: Mayan Ruins, That One Cenote that Everyone Knows, Akumal Bay, Spas, and Other Destinations Near Tulum
Tulum Mexico is located at the southern end of the Riviera Maya, but it's home to most of the vacation destinations you won't want to miss.
The Tulum Mayan Ruins and Tulum beach are two of my number-one must-see places. The walled port city is less well known than Chichén Itzá farther north in the Yucatán state, but it looks no less spectacular. Plus, it's right on the beach, which will make for a good break from the hot sunlight in the summertime.
North of Tulum there are many different attractions. Akumal Bay is a place where sea turtles come to munch on ocean veggies, and is popular for snorkeling for that reason.
There are also many cenotes (pronounced say-noh-tays): massive limestone sinkholes that have been filled with water by underground rivers, and these crystal-clear waters run for miles through deep underground caves. One of the most well-known cenotes is Cenote Dos Ojos, or the Two-Eyes Cenote, but if you want someplace a bit quieter, I hear Cenote Escondido is a great place to visit, too. Most cenotes have an entrance fee of anywhere between $80-$350 MXN, which is about $4.50-$20 USD at the time of this writing.
(On a related note, if you visit a cenote, DO NOT wear sunscreen. It harms the ecosystem.)
Planning Your Trip to Tulum: Tulum Vacation Packages, Resorts in Tulum, and Tulum Hotel Deals (If You Absolutely Must)
If you just want to go down to Tulum and stay on an inclusive resort, you can do that, as well. From beach resorts along the coast to spa hotels in Tulum, there's something for any tourist who lacks the stomach for an adventure.
Some of the most popular resorts in Mexico are right here, and you can find all-inclusive trips to Tulum and hotel packages of varying prices at places like Booking.com, Kayak.com, and more.
I admit, because I'm not planning to go down to Tulum and stay on the reservation, I haven't looked into any of this, but if your ideal Tulum package deal involves that, then feel free to check out those sites and find something that suits your needs.
What Will You Do for Your Vacation to Tulum?
The perfect Tulum vacation is based on what is best for you, whether you're like me and want to live locally long-term, or if you're a big spender and want to go down and stay for two weeks at a swanky hotel with 2 outdoor pools and a 24-hour front desk at the Riviera Maya Golf Club.
Whatever you do when you visit Tulum, my only hope is that you walk away from it happy and rested.
I know I can't wait for my dream Tulum trip! Maybe I'll see you there!
As they say in Spanish, ¡Adiós, muchachos!